Perception of Mobile Phone Brands
event_note 20.09.2019
We have analysed thousands of mobile phone reviews, using our MTA software. We were primarily interested in the information on how users rate battery life or camera at a given type of a mobile phone.
However, from curiosity, we have evaluated how reviewers rate individual brands over time. Let's find out what interesting information has followed from the statistics.
For example, Apple has maintained a high standard, and user satisfaction has been increasing slightly in recent years. In contrast, Samsung recorded a significant negative fluctuation, which, on the other hand, led to drawing level fast with Apple. In 2019, both brands are equal at around 70% of user satisfaction rate with their products.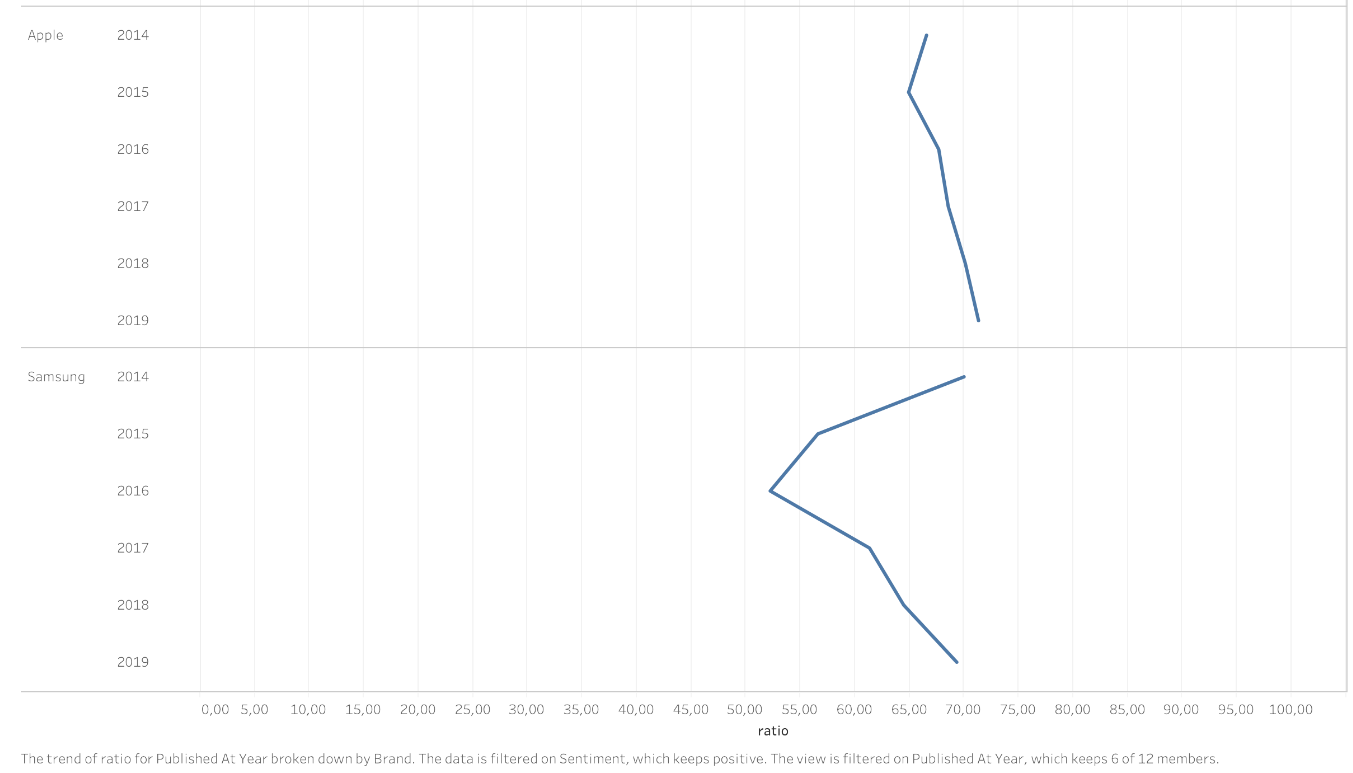 The X-axis shows the ratio between positive and negative reviews. The sentiment was evaluated by using  Multicriterial Text Analysis software (MTA).
Looking at other brands, for instance, the ASUS mobile phones, in terms of user satisfaction, improved by almost 100% and already overtook Apple.

It is important to note that the comparison includes different target audience of both manufacturers. However, nothing is stopping us to make the same comparison between Samsung Galaxy Note 10+ and Apple iPhone XS models. We will soon offer this feature in our mobile application which is in the last stage of testing.
So far In 2019, the Czech reviewers have been most satisfied with phones from Google where the ratio between positive/negative reviews is 78%.
The chart below shows the overall review comparison of individual brands in the last 5 years. However, this is only an indicative illustration since we do not have a representative sample of acquired reviews of all brands.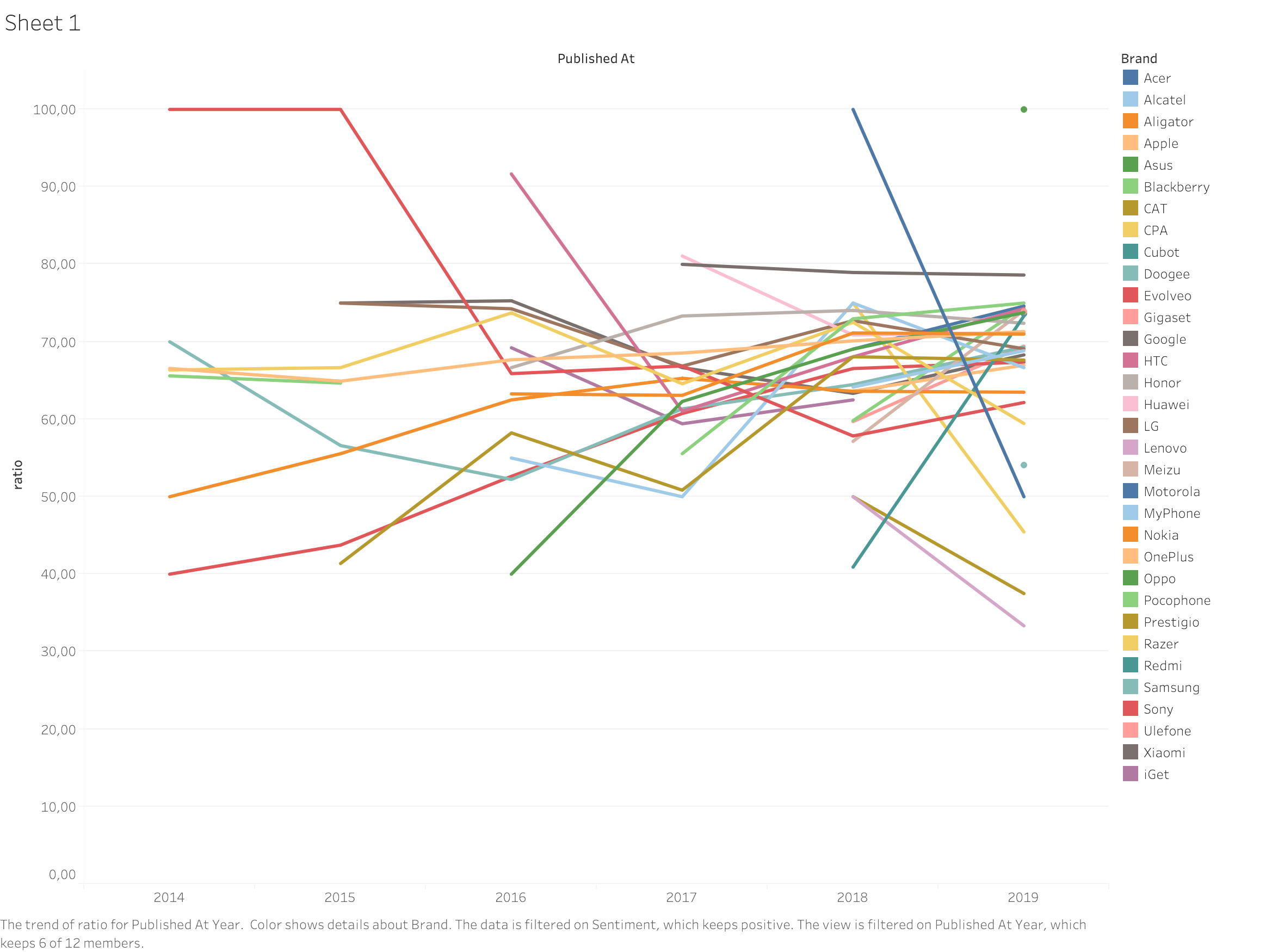 On the other hand, the comparison of the biggest brands (measured with the largest number of reviews) has high information value.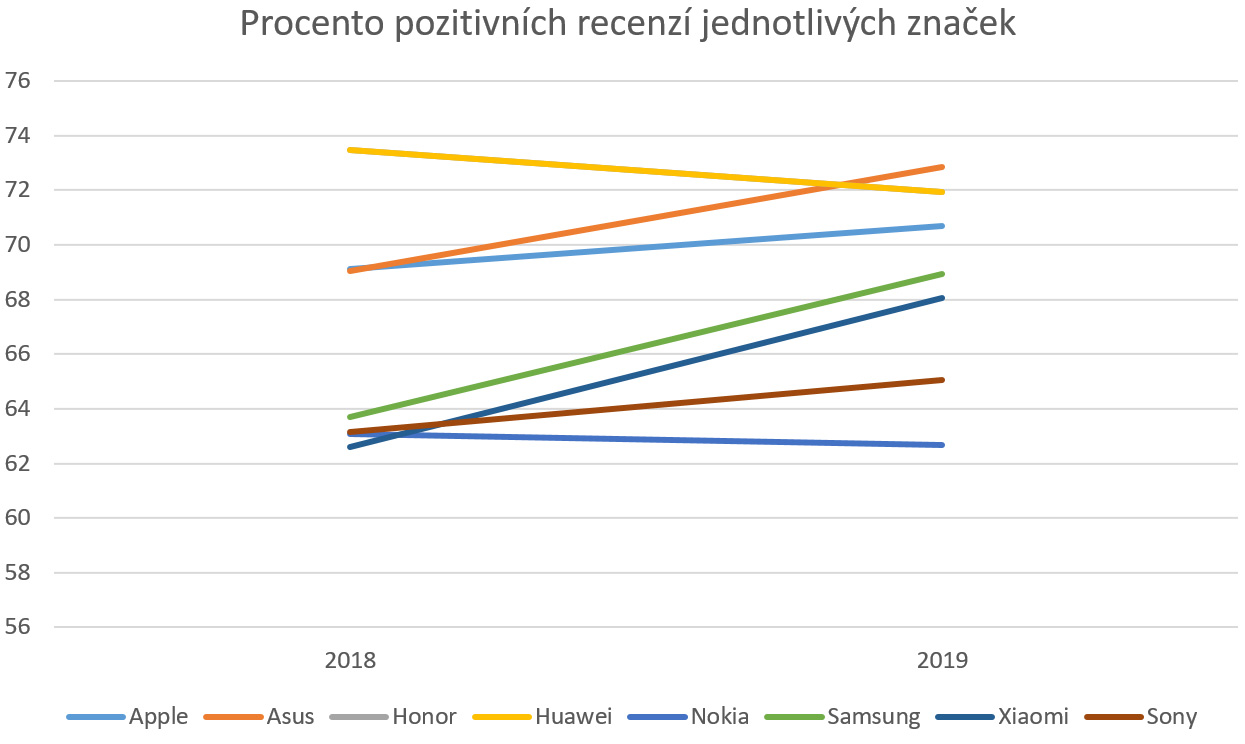 For interest, we also show a chart that includes both metrics, the total number of reviews (the bubble size) and the ratio of positive and negative reviews within the total number of reviews (how high the bubble is placed).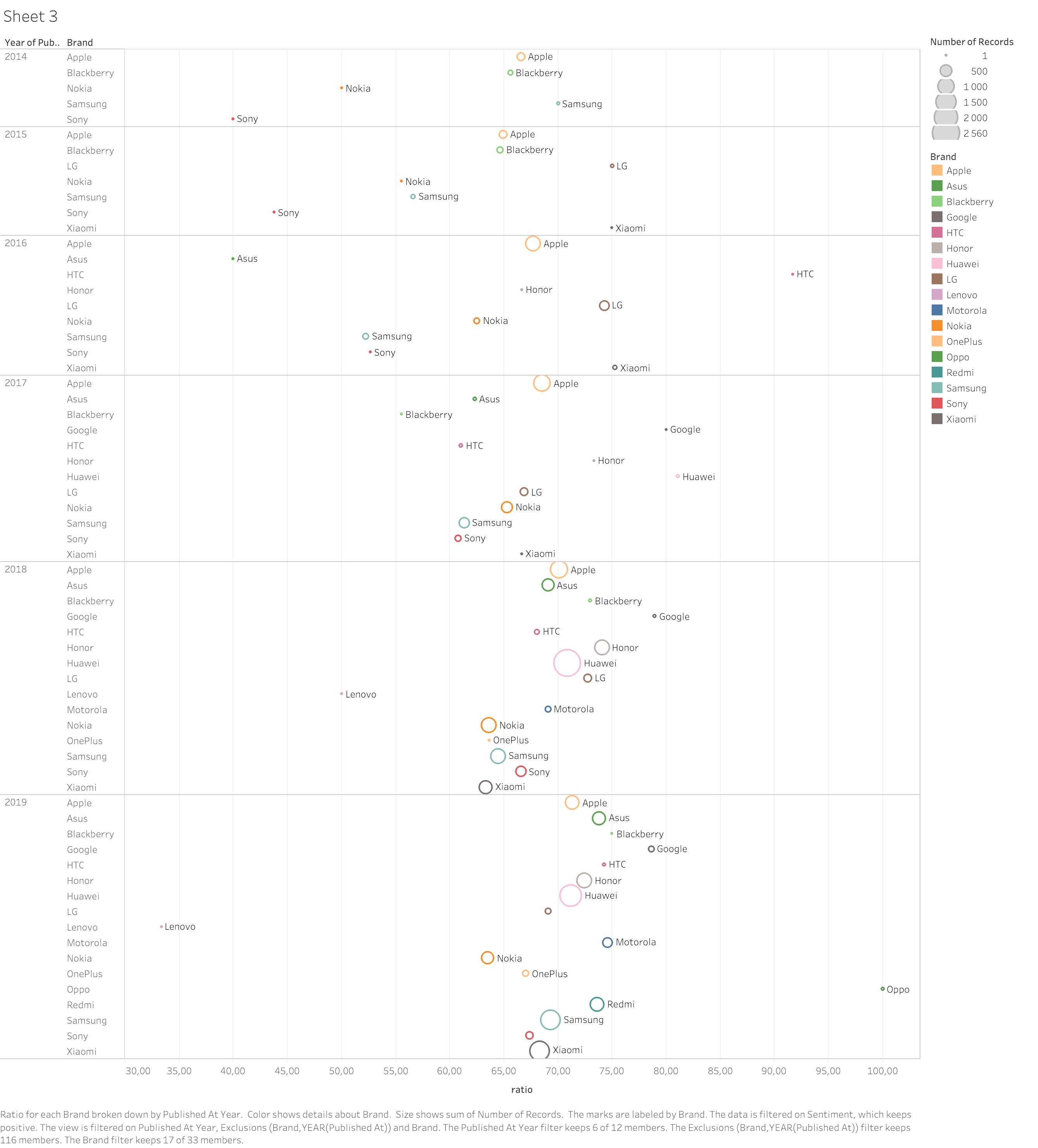 Jiří Fuchs a Vladimír Vacula, CYRRUS ADVISORY, a.s.