Product Description
Based on the full-text analysis of text (includes declension, deletion of stop words, knowledge of the behaviour of individual user groups or prediction based on previously entered queries), Electronic Quotient System can analyse entered queries in the field of services and assigns them with the best results from database suppliers.
Number of Users
The software is being used by units of users in the field of B2B for their own e-commerce solutions. The basic version of the software is learning on 5,000+ users within the Mojilidi inquiry portal.
Further Development
The basic version is adjusted for the needs of a certain implementation of inquiry servers.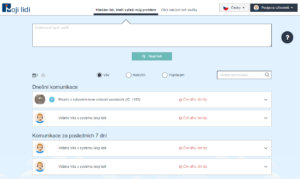 Link: mojilidi.cz
Partners: Mendelova univerzita v Brně