Product Description
Moji lidi is a web and mobile application that combines traditional search engines with an ability to directly contact suppliers. The search engine uses our EQS software and offers results from its own database and the entire internet. The application allows you to reach more users at once and easily get the best deals.

Number of Users
Mojilidi has more than 4,000 registered suppliers and around 300 inquiries are placed there every month.

Further Development
The project is in a stage that complies with all requirements of this field. A mobile application for iOS is being developed at the moment. For further development, we are looking for partners from the field of demand servers or employment agencies.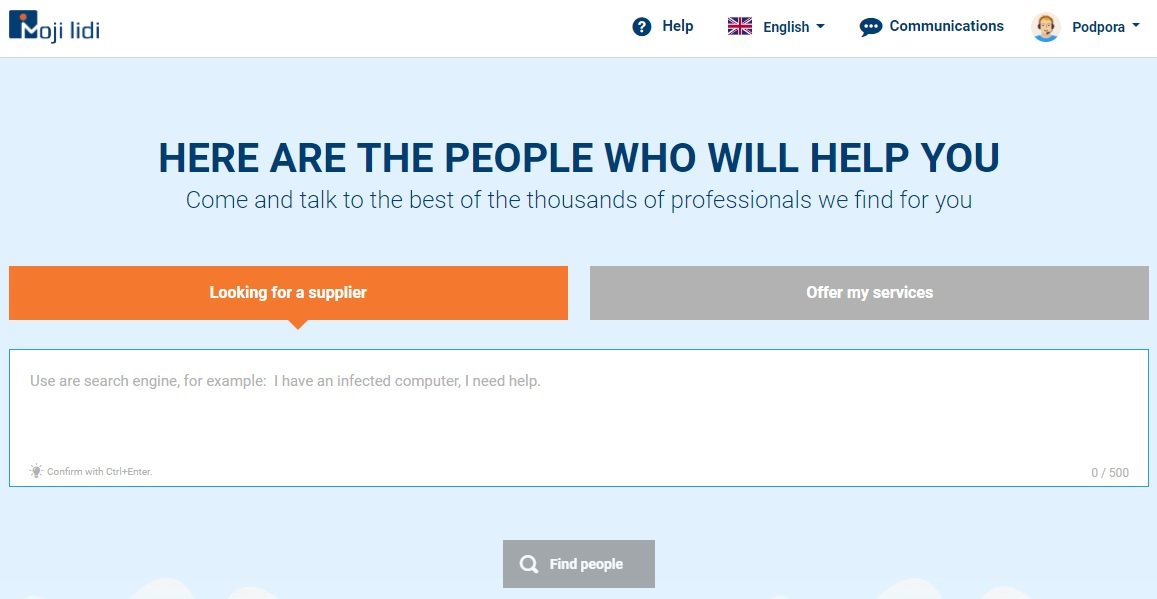 Link to the web application: mojilidi.cz
Link to the mobile application: play.google.com